Rare Disease Interview Clip
October, 2018
This interview was done in lead up to a Town Hall on Rare Diseases October 23rd, 2018, at the BMO Theatre in Vancouver to bring together a diverse panel of speakers to discuss the challenges of providing costly drugs for Canadians suffering from rare diseases. This event came after six years of work by the CIHR New Emerging Team for Rare Diseases and the Global Reporting Centre to investigate the impact of rare diseases on Canadian families, and explore options to improve access to effective therapies. Listen below:
Listen To Full Interview Here!
The Purcells on Million Dollar Med$
October, 2018
The Purcells are featured in this project, created by the UBC Graduate School of Journalism, as part of a five-year initiative by the Canadian Institutes for Health Research New Emerging Team for Rare Diseases: "The million dollar med$ website project explores the impact of rare diseases on Canadian families and the astronomical costs levied by pharmaceutical companies, what steps could be taken to control the costs, and how Canada can increase access to treatments that can save or lengthen lives." Read more here.
Construction Cares 2018 on CBC
In 2017, Naikoon Contracting approached the Purcell family to put on a fundraiser for The MPS II Research Fund. Construction Cares happened on April 22, 2018, and was a huge success! Watch the CBC interview below to see more:
2017 RUN FOR A CURE!

June 18, 2017
Running for the cure isn't an abstract concept.
There is a cure for Huntersyndrome, and Lynn Valley mother Deb Purcell believes that it's close, and that it's worth running for Sunday, June 25.
Click here to see the story.
2015 Scotia Bank Charity Challenge!

August 11, 2015
A number of North Shore residents have committed to making their involvement in the Vancouver Half-Marathon and 5k, Sunday, June 28, more meaningful by participating in the Scotiabank Charity Challenge and fundraising for one of the 83 participating charities.
Click here to see the story.
Happy 10th Birthday Trey from the North Shore Outlook
February 27, 2014
Like any soon-to-be birthday boy Trey Purcell can hardly wait. Just a few more sleeps until he'll be blowing out the birthday candles on his cake and unwrapping presents.
For his parents, Deb and Ryan, their son's 10th birthday this Saturday (March 1) is an extra special milestone…
Click here to read the full story.
North Shore News Article – Lynn Valley Family Stays Future Focused
February 23, 2014
A North Vancouver family is inviting community members of all ages to Hope, Sweat and Breathe, a yoga fundraiser and retail trade show to benefit MPS II research, Saturday, March 1. Deb and Ryan Purcell have long been advocating and fundraising for the cause following their son Trey's diagnosis with MPS II Hunter Syndrome, a rare and progressive disease, just before his second birthday…
Read the rest of the story by clicking here.
An Open Letter to Parents of Typical Kids: Deb Purcell in the Elephant Journal

November 11, 2013
"Everyone you meet is fighting a battle you know nothing about. Be kind. Always." ~ Author unknown
If everyone walked the earth living by this quote, there would be no need for this blog. We all are fighting our own battles. However, the subject of this blog has come up so many times among fellow MPS parents, as well as other parents of children who have significant differences, that I feel compelled to blog about it. Click here to read the entire article.
Trey's Drug Trial featured in North Shore News
July 12, 2013
In an article entitled 'North van boy with rare disease receives treatment', the North Shore News talks about trey and his drug trial. Click here to read the article.
Vancouver Sun Article on Trey and his 'new weapon' Elaphrase
July 11, 2013
In an article entitled 'Trey fights rare disease with new weapon', the Vancouver Sun writes about Trey and his Elaphrase trial. Click here to read the article.
Globe and Mail Article on Issac McFadyen and his fight with MPS
February 10, 2013
Andrew McFadyen lives with the agony of knowing that a ground-breaking treatment for his son's debilitating disease may be just out of reach.
His son Isaac was born with MPS VI, an extremely rare metabolic disorder. At age 2, Isaac was featured in a Globe and Mail series that led to the Ontario government's decision to fund Naglazyme, the only available treatment for his disease, which costs an annual $300,000 to $1-million a patient. Click here to continue reading….
Hopes and Hurdles in the Fight for Issac and His Rare Disease
September 18, 2012
Filmmaker Joey Howell is currently developing a documentary about Hunter syndrome, or  mucopolysaccharidosis II (MPS II). Coming soon to a theater near you – the documentary Boys with Bigger Hearts (life with Hunter syndrome). Click here to learn more..
Below is a short excerpt from the film featuring the Purcell Family and the Once Upon A Cure Gala.
To make a donation to the making of this valuable film, please click here. 
Simon Ibell Featured in Reader's Digest Article about MPS II
June 2012
Simon Ibell is featured in Reader's Digest with an article about MPS II and how he's fighting back. Click here to check out the full article.
"The Cupcake Girls" Episode Teaser with Trey and our Once Upon A Cure Gala
April 24, 2012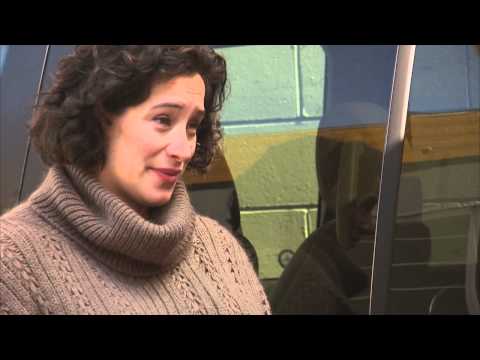 Catherine Barr Segment Talking About Our Once Upon A Cure Gala
September 27, 2011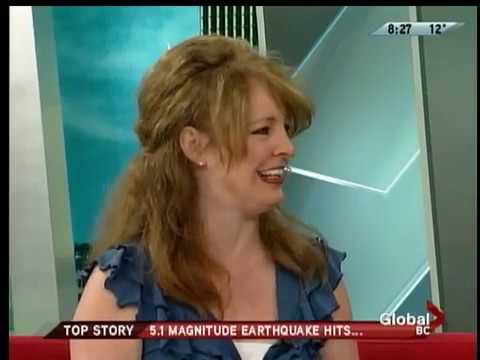 Once Upon A Cure Gala
September 24, 2011
Click here to view all the great press we received both before and after our Once Upon A Cure Gala on September 24, 2011
Omni BC News Featuring Trey & MPS II (Cantonese Edition)
September 2011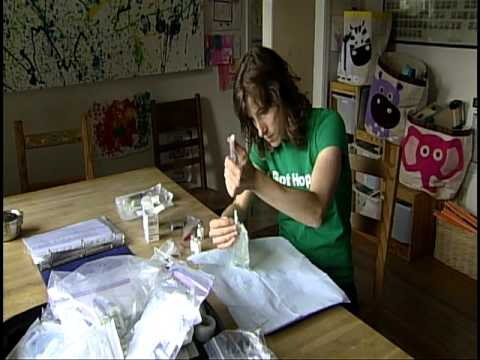 Global BC Health Headline Featuring Trey & MPS II
September 20, 2011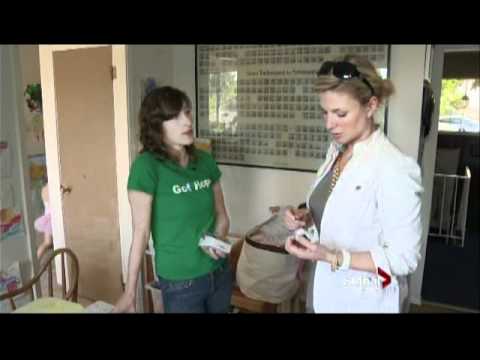 Once Upon a Cure PSA by Jeffrey Bowyer-Chapman & Elyse Levesque
August 26, 2011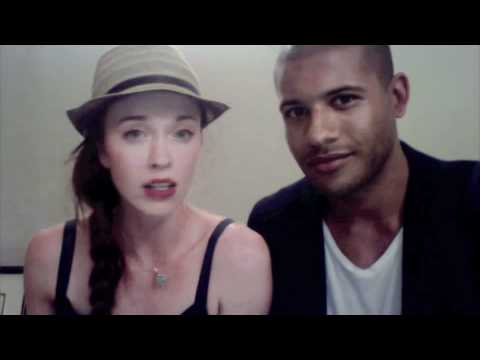 Telus Santa Flight
December 15, 2010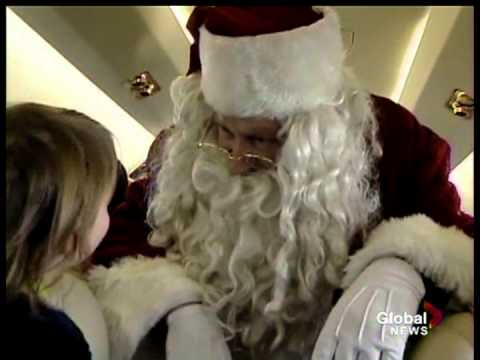 BC Childrens' Hospital Caregivers Video – Diagnosis
June 4-5, 2010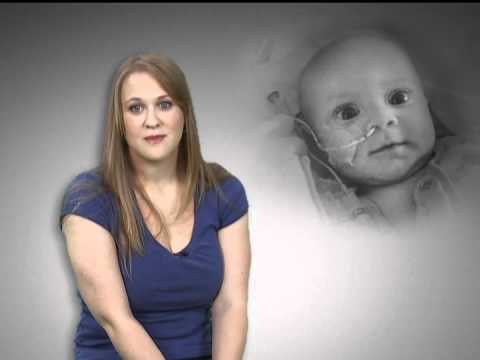 BC Childrens' Hospital Caregivers Video – Lesson
June 4-5, 2010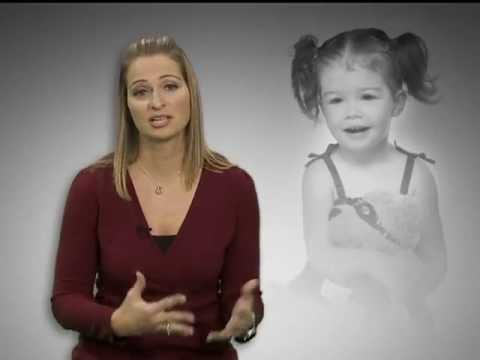 BC Childrens' Hospital Caregivers Video – Gratitude
June 4-5, 2010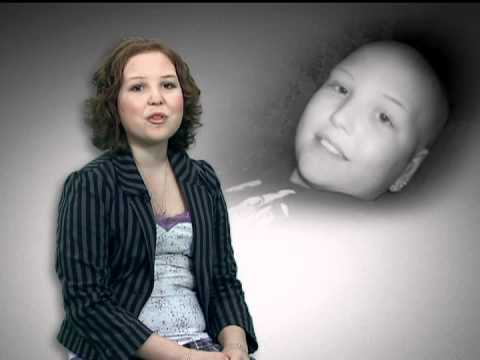 www.wormholeriders.com Blog Post About T4T 2010
May 9, 2010
Thanks Nadine, for coming, shooting, writing, and helping us raise awareness! Click here to read the online blog post, or click here for a PDF.
The Georgia Straight Features a Story About Trey
May 6, 2010
In an article entitled 'Family finds hope in the face of Hunter Syndrome', the Georgia Straight interviews Deb about Trey. Click here to read the article, or click here for a PDF.
Mama Renew Profile: Deb Purcell
May 4, 2010
This month's Mama Renew profile featured Deborah Purcell, sharing her unique perspective on self-care as the mother of three children, including discussion of Trey as a child with differences. Click here to read the article.
North Shore News Features a Story About Trey
May 2, 2010
In an article entitled 'Moms look to the future', the North Shore News gives details about the upcoming MPS Cup and Tacos for Trey fundraisers. Click here to read the article.
Our First Promotional DVD
May 1, 2010
We've got it, our first promotional DVD for 'Tacos for Trey' and the MPS II Research Fund. I don't want to say too much, I'll let you watch it, but it does make me even more determined to find a cure. We are the only fund in Canada raising money for MPS II Research. Only 5% of donations go to administration, when most NPO's put 20-30% towards admin. A little money goes a long way and I promise your money will be put to good use. We are fundraising to save Trey's life. Please spread the word!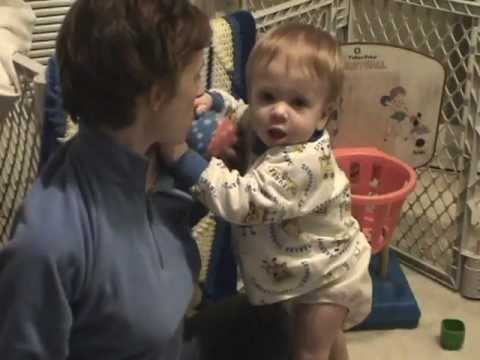 Simon Ibell; The Making of a Health-Care Crusader
July 10, 2009
Our hero, Simon Ibell, is once again in the news. This time the article is about Simon and his life growing up with Hunter Syndrome. I've heard most of the stories, but I enjoy hearing them again and again. They remind me how to advocate for and believe in my son. Simon and Marie are my example of how awesome life can and will be for Trey and our family. If Simon and Marie have and can make it through these bumps in the road, so can we. Click here to read the article.
Rare Disease Article in BC Parent Magazine
May 11, 2009
An article I wrote about the situation with rare diseases in Canada is in the most recent edition of BC Parent Magazine. Click here to read the article.
Trey is on the Cover of West Coast Families
March 29, 2009
Trey is on the cover of the April issue of West Coast Families magazine and information about our up coming fundraiser, "Time for a Cure" is inside. Click here to view a PDF of the cover photo, inset, and information about the fundraiser.
Speaking of Children
March 16, 2009
A story about Trey is in the Spring 2009 issue of Speaking of Children, a magazine published three times a year by the BC Children's Hospital Foundation. Click here to read the story.
West Coast Families Features a Story About Trey
November 4, 2008
A local parenting and family magazine, West Coast Families, featured an article about Trey. Click here to read the story.
The Front Page of the North Shore News
May 14, 2008
A front page article from the North Shore News about Don Bell's private members bill being passed mentions Trey. Click here to read the story.
Trey's Story Featured on Shaw's The Express
April 29, 2008
Trey's story was featured on Shaw's The Express in the week leading up to the 2nd Annual Tacos for Trey.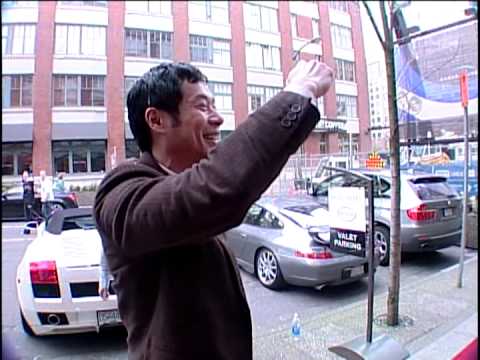 North Shore News Article About Rare Drugs for Rare Diseases
April 28, 2008
An article from the North Shore News about Trey and the situation in Canada with rare drugs for rare diseases. Click here to read the story.
MPS Society Press Release About Health Canada Approval of Elaprase
June 27, 2007
Today, the MPS Society sent out a press release noting the approval of Elaprase by Health Canada. Click here to read the press release. Play the video, below, for details.
The MPS Cup
June 10, 2007
Last night was the MPS Cup. It was so much fun. In the afternoon we attended the Fantasy hockey game where friends and family came to watch professional hockey players like Gilbert Brule play with dads and men who aren't professional (the best way to put it I think…it sure shows you how skilled those NHL'ers are!!) and in the evening Ry and I attended the Gala dinner with my mom, dad, sister, and family friends, Grizz, Brooke, Jacquie and Neil. What a fun time. It is the one time a year I leave the kids for an extended period and go out for dinner in a social setting with Ryan. We got dressed up and headed out. Same as last year, my favorite part was the silent auction and chocoholic dessert. There were over 50 items in the silent auction and it went on all night. We bid on items, ate dinner and then listened to Kirsten Harkins and Lorne Clarke do some speeches. After Kirsten and Lorne spoke, I did a speech on our past year (see video, below). Apparently I had a few people crying and my family was bawling. Hopefully that helped donations!! Following was dessert, a 50/50 draw, live auction, and dancing. It was really a lot of fun. We also sat at the Shire table with Lori Ann Bradley and I was able to have a great, UNINTERRUPTED (that never happens at home) conversation with her. Thank you to everyone who supported it and to everyone who supports the Society.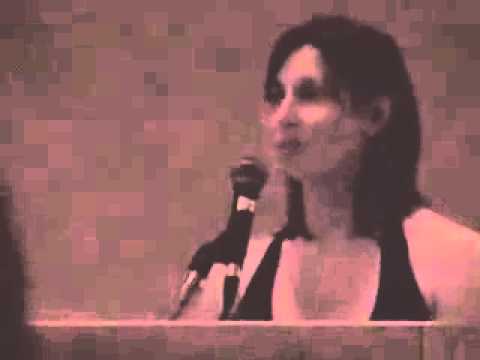 BCCHF Miracle Weekend
June 5, 2007
This past weekend, Trey, Ave, Ry and I participated in the BC Children's Hospital Foundation Miracle Weekend. It was an amazing event with tons of stuff for the kids to do and lots of food. Sunday morning we showed up for a photo shoot with the family and then were interviewed live on Global TV about our experiences at Children's (see video, below). They raised in total over $14 million dollars ("Tacos" better step up!?).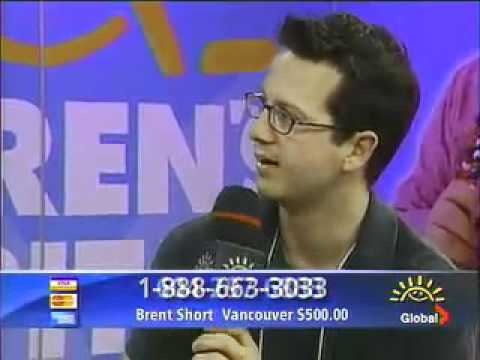 An Ottawa Citizen Article About the Lack of Orphan Drug Policy in Canada
April 21, 2007
An article about the lack of Orphan Drug Policy in Canada and how it is affecting Canadian people and families with rare disorders, specifically one family who we have become friends with, the Lanese's from Ontario, whose son also has Hunter Syndrome. Click here to read the article (please note that this is not a PDF, but a jpeg image file, and you will need to click to zoom in order for it to be legible).
North Shore News Article
February 20, 2007
A story about Trey beginning ERT and the hope that this brings. Click here to read the article.
The Front Page of The Vancouver Sun
February 6, 2007
We were overwhelmed today with love and support from so many people congratulating us on Trey's successful first treatment and the front page article in the Vancouver Sun. Click here to read the article. We were also on The Beat 94.5 at 7:40am. Click on the play button to listen.
Audio clip: Adobe Flash Player (version 9 or above) is required to play this audio clip. Download the latest version here. You also need to have JavaScript enabled in your browser.
Here are a few of the responses we received. The second email was sent to the Vancouver Sun, the rest were sent to us:
"Deb: Thanks. I'm relieved you liked it. It was actually longer but the editors didn't have enough space for all the information I had included about MPS and about orphan drug policy. The web version might be different. I'll get some original photos to you as promised. You can download the electronic version yourself and you can forward it to friends around the country. Keep me posted on future developments. I will forward to you some of the wonderful letters I am receiving from readers who were touched by your experience. We will also be publishing some, I expect, in the letters to the editor in coming days. Your husband described you to me as an inspiration and I certainly could not agree more. Kids have no better advocates than us tenacious type moms!!!!" – Pamela
"As a father of a 2 year old, I can only imagine the anguish these parents are going through. We often hear how our tax dollars are wasted (the list seems endless) but it is stories such as this that make every dollar we spend on MSP and taxes worthwhile. Kudos to the parents for fighting for their child and thanks to government for having the compassion and decency to help this family." – Joe
"Hey Deb, thanks for the forward!  Turns out I saw it even before you sent it!  It certainly caught me off guard seeing my cousin and her family on the front page of the SUN! Congratulations to you, Ryan, Trey, and Avery for achieving everything you have so far, I can't imagine it being easy." – Cam
"Beautiful article.  Really eloquent." – Tovah
"Hey Deb, my mom just emailed me a scanned copy of the Vancouver Sun with your article and apparently Robyn heard you on the radio talking about Trey as well.  I think it's such great news that you've received funding and that you're getting so much exposure.  People need to be aware and you've done such a great job with your website, the article, fund raising initiatives etc.  I honestly think I could see myself crawling into a hole if I had to go through what you're going through and I just don't know if I could deal with it all or handle it all anywhere near how you have…by taking action and being so strong.  I really think you're amazing. Take care," – Jen (a friend who currently lives in the Cayman Islands)
"Thanks… heard you on the radio this morning!  Great interview!  Can't wait to pick up a paper… CONGRATS!!!" – Robyn
"What a lovely picture to see on the front page of the Sun this morning.  :)" – Amy
"Deb, what a great picture and beautiful article!!! I wish you all the best in treatments. You know I will be praying for him as he goes through each one! Love to you all," – Patty
"Hello Deb & Ryan: Congratulations, what a wonderful thing that's happened to Trey, and for that matter, all of you.  We are all very excited  and I am sure you are too, that Trey gets this one in a lifetime chance for a long and quality life. I know this is still a bit of an experimental trial, but very promising………………
Just awesome. The Best to all of you, from all of us." 
Rolf, family and staff
"My mom loves you and we all think you're an amazing woman Deb. Me and my fam. 
Wish you guys the best so bad!!!!!! Cute photo too!" – Neil
"Deb and Ryan, I just went to Trey's website and read that Trey had his first ERT infusion this week.  I am so happy for you guys and especially happy for Trey that he has begun his treatment.  I will be saying lots of prayers for Trey for continued success with his treatment.  I wish you and your wonderful family all the best, you are such amazing parents.  Every decision you make, every minute you spend trying to figure out what is best for him, every phone call, every email, every tear you cry, every second of every day you spend worrying about his future – it is for Trey and the hopes of giving him the greatest future possible.  You are a true example of what love and parenting is about.  Every time I visit Trey's website and read Mama's Blog, your words always bring tears to my eyes.  Not out of sadness but out of the love that you have for Trey, the hope and faith that you have, and all of the wonderful things that are now happening because of your diligence in making sure that Trey gets the best treatments available for him – it is truly inspiring." – Mandy
MPS Fundraising Letter
December 6, 2006
This is the letter that Kirsten Harkins and I wrote for the Canadian MPS Society's Annual mailer. Click here to read the letter.
Silk FM Radio Marathon
December 1, 2006
Participation helped to raise funds for the BC Children's Hospital Fund. Click on the play button to listen.
Audio clip: Adobe Flash Player (version 9 or above) is required to play this audio clip. Download the latest version here. You also need to have JavaScript enabled in your browser.